A female, plural vision of stone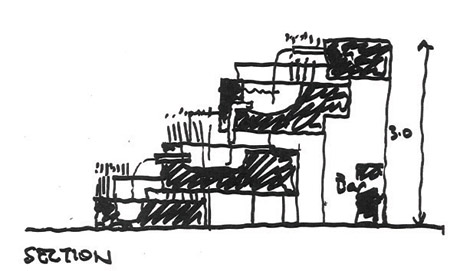 Grafton Architects concept for the Pibamarmi pavilion at 2012 Marmomacc



Grafton Architects' style is plastic and compact, yet permeable to the sight and explorable thanks to deep excavated spaces; this kind of architecture, delimited by solid masses, rocky but welcoming, will find a new expression in the Pibamarmi pavilion for the 2012 Marmomacc exhibition.
Grafton Architect's suggestion for this stone setting is characterized by a composition of perpendicular monoliths, conceived to give life to an exhibit "scalea" hosting water, vegetation and design elements in stone. The big cliff will emerge from the floor level as a fragment of a lush landscape, in some points excavated, in order to offer the visitors unexpected cave-like void spaces.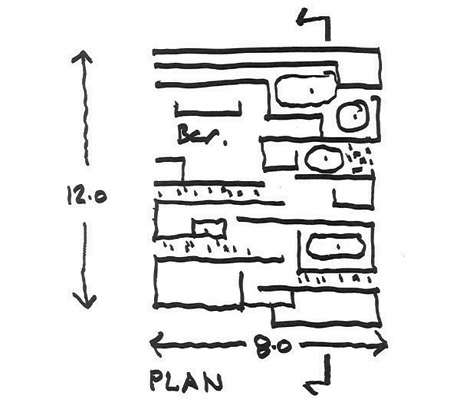 Grafton Architects' concept for the Pibamarmi pavilion at 2012 Marmomacc


Grafton Architects profile
Grafton Architects studio was created in 1978 in Dublin and have projected numerous public buildings for institutions or universities, as the Trinity College Department of Mechanical Engineering, the Department of Finance offices in Dublin, the Medical School and the student dormitory at Limerick University, the enlarging of the Bocconi University in Milan; this last work was worth International recognition as the 2008 World Building of the Year award and the ranking in the five finalists of the 2009 Mies Van Der Rohe Prize.
Other relevant buildings projected by the Irish architects are the Drogheda Fire and Rescue Service, the Loreto Community School in Milford and the Solstice Art Centre in Navan.
More recently the studio won international competition for the Toulose University School of Economics and the new UTEC Campus at Lima University, Peru.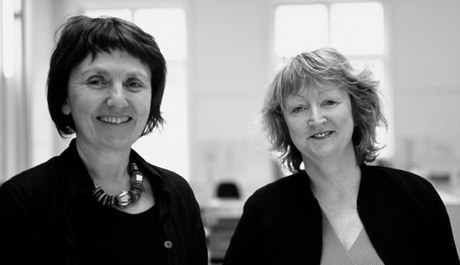 Shelley McNamara and Yvonne Farrell, founders and directors of Grafton Architects studio


Grafton Architects were the first Irish studio to be invited at Venice Biennale in 2002. Afterwards they were invited to the Laguna in 2008 and they will attend in 2012 too.
The studio is directed by Yvonne Farrell and Shelley McNamara, who held lectures and conferences in Dublin, Harvard, London, Lausanne, Oslo, Yale, and Mendrisio. The designers have participated in the judging panel of several important architecture awards as the 2008 RIBA Stirling Prize, the 2010 British Civic Trust, the 2011 Mies Van Der Rohe Prize and the 2012 RIBA Award.
by Davide Turrini

More info