Lecture by Tsuyoshi Tane, Spazio Pibamarmi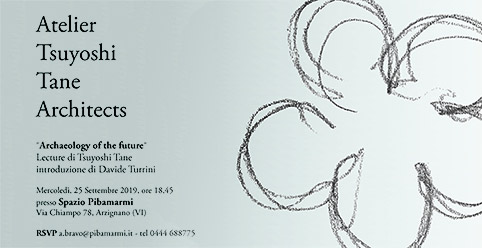 On September 25th at 6.45 pm Spazio Pibamarmi will host a lecture by Tsuyoshi Tane, one of the most interesting names in the new Japanese architecture who signed the project of Pibamarmi pavilion during the next edition of Marmomac Fair. The concept of the exhibition space is based on the interaction between marble, sound and light and is part of the architect's methodology-manifesto identified by the motto "Archaeology of the future".


> Confirm your presence at the lecture.

Spazio Pibamarmi
Via Chiampo 78, Arzignano (VI)