Veined marble in Luxury Retail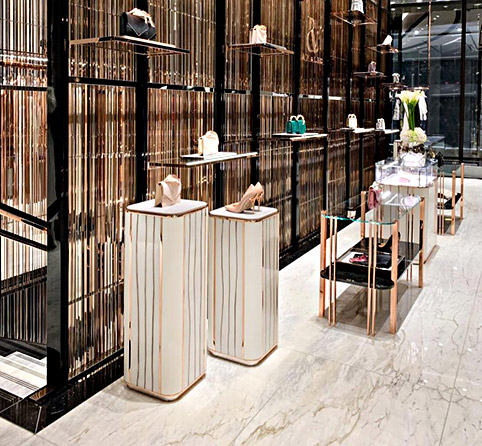 With harmonious and compact tones, various materials have always been appreciated for their colors, expressing a powerful chromatic intensity on their own, activated by simple polishing without any further treatments: pointed granites, multicolor rubbles defined by varied insertions, striped alabasters and onyxes, candid or intensely colored marbles.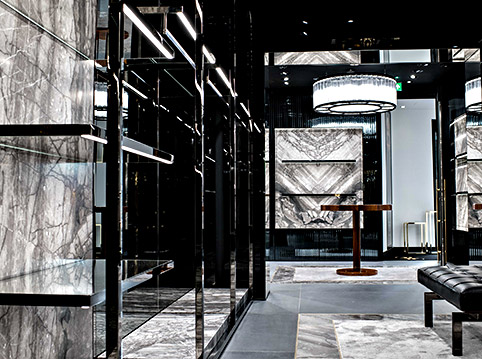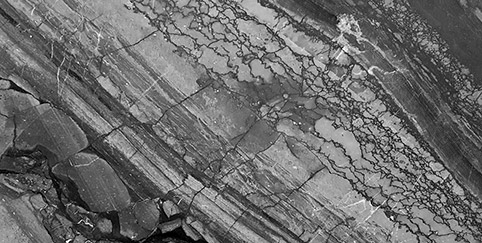 Today more than ever, architectural projects for interior surfaces make the most of the iridescent generosity of the stone world, looking for different materials, more or less renown, and employing them in a careful lecture and composition of patterns and textures. The result is highlighted by the natural crystal structure of the rocks, assuring total expressivity. And while in the domain of the luxury retail stones have being employed for a long time, now a monochromatic minimalism, in trend some years ago, is abandoned in favor of more complex and articulated optical values.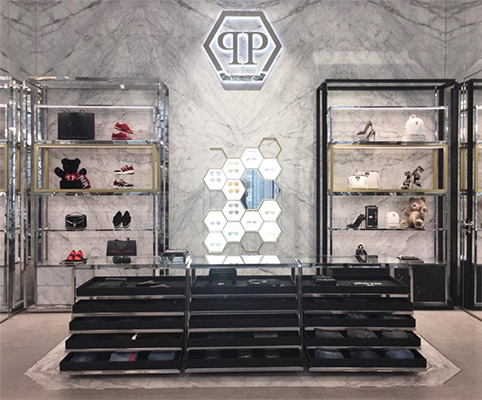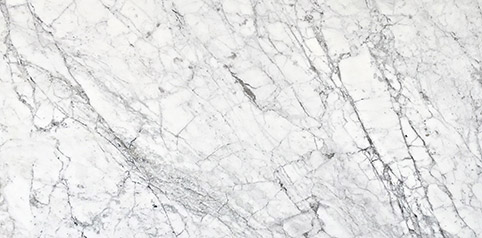 Various high-end contemporary stores employ stone surfaces with seductive graphic and polychrome power, traditionally reserved to private and luxurious interiors, eg. Roman patrician villas or sumptuous Renaissance palaces. In this context, projecting culture and stone manufacturing have to embrace a consolidated tradition in analyzing and interpreting the natural characteristics of marbles, for instance in cutting and laying book matched slabs in order to exalt extremely veined materials