Go Hasegawa's architecture
After studying at Tokyo Institute of Technology and at Taira Nishizawa's studio, since 2005 Japanese architect Go Hasegawa has been intensely projecting private homes, characterized by a careful treatment of natural light and of the relationship between interior and exterior spaces. According to Hasegawa the housing theme coincides with a concept of domestic and familiar environment, which is vital, intimate, grounded to the earth or surrounded by the open sky. This is very clear in its elementary-shaped buildings, compact blocks with flat or gabled roofs. The projecting work is thus developed in the interiors, creating spaces with strong social and functional meaning, in a concept of total wellness, a "well-being" that is to him the reinterpretation of the Vitruvian venustas.
Hasegawa interprets architecture as strongly connected to the conceptual quality both the architect and the user give to every-day spaces and to the sensorial pleasure one can get from them (see Go Hasegawa: thinking, making architecture, living, Tokyo, 2011, pp. 116-117). These concepts originate houses immersed into nature, several single-family urban homes or flat complexes in high-density contexts. In 2016 he created his first work: a house in Karuizawa wood, which has a gabled roof and a large skylight on the top; light enters from this opening and is spread by a luminous room, half-transparent, half-covered with ultrathin translucent wooden panels. So in the different spaces a variety of colour effects and light intensities is obtained.
Then he designed several urban houses, intimate and protective homes that have also a peculiar and vital relationship with the exterior through large windows and inter-external spaces with peculiar views, but also through floors and ceilings permeable to the light and to the sight. It is the case of the garden terraces in the Nerima flats, or of the numerous zenith light sources of the little house in Komae, or again of the semi-transparent floors with wooden grills in the house in Komazawa.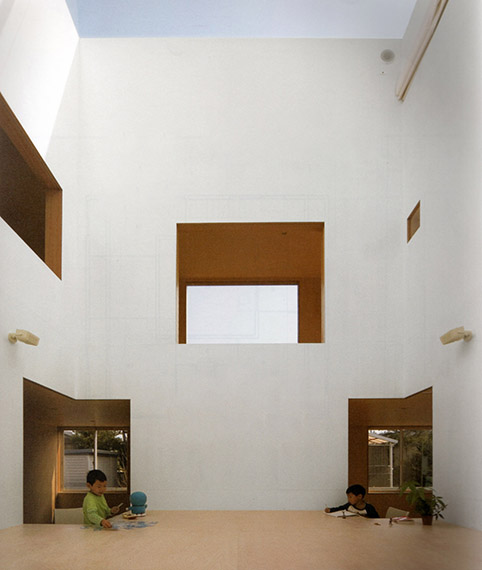 Go Hasegawa's architectures are often characterized by dynamic sections and superimposed levels, oblique interior views and well-structured and continuous relational spaces. An example of all this is a house built for a couple of teachers in Sakuradai, organized around a large double-level central room, a kind of courtyard that connects all the different parts of the building. Numerous spaces are oriented toward it and the big wooden table occupying most of its base: everyone can act on it from different starting points; for this reason, each of the rooms at the ground level "invade" the courtyard with a corner door and a small surface that can contain a chair.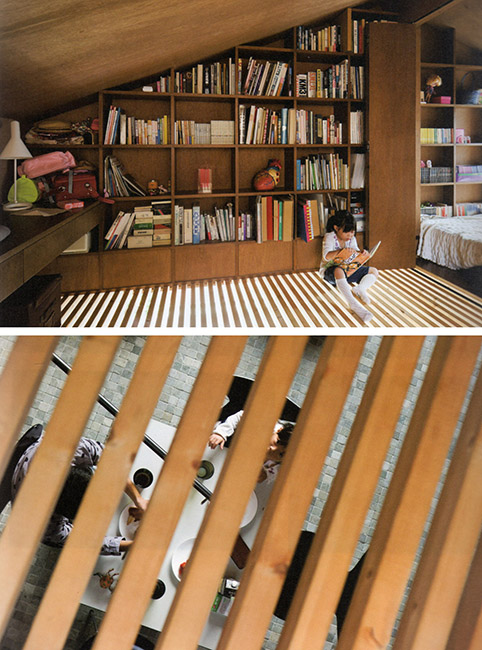 In this way a measured balance among the rooms devoted to personal activities, the ones aimed to family gatherings and the intermediate spaces is created. Hasegawa's research on light, materials and perception continues today with his project for Pibamarmi's pavilion at 2016 Marmomacc fair. In this occasion the architect confronted marble for the first time, creating a circular space defined by twelve blocks caved according to multiple profiles.


Each stone element has a cavity facing the centre of the circle, studied for a double purpose: it gives the visitor the chance to have a seat in the niche, in direct contact with the material; but this operation also thins the marble obtaining translucent effects that are always diverse thanks to material variations and to the shades projected by the interior surfaces. In a very unusual way this composition recalls sacred and heroic places, even if for Hasegawa architecture is once again synonym of simplicity, and the space – intimate and vital – is conceived to share sensorial pleasure.
by Davide Turrini