Pibamarmi, a visual storytelling by Davide Galli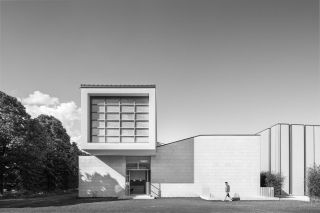 With his pictures, Davide Galli portrays places and materials. During his years studying architecture, he discovered how photography could help understand everything that is built; he then evolved his professional experience reaching a point where images are not only a way to read reality but also to convey a deeply personal projection of the self. Other than being a visual narration of objects, spaces and light, according to Davide Galli photography is a search for the origins and reasons in the processes that create architecture and design.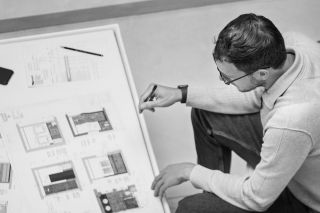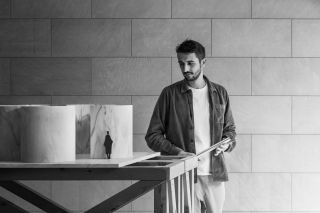 His photographic project for Pibamarmi starts in 2021 as an origin story, a path towards the essential meaning of the projecting and manufacturing culture. It will articulate a visual interpretation that will support several specific marketing projects for the brand, here previewed through a selection of environments, peoples, actions (both intellectual and manual), and industrial processes.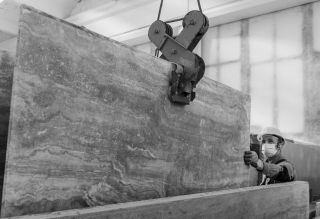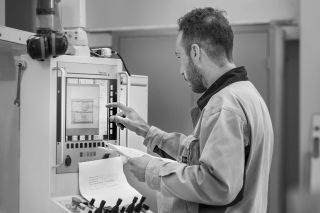 Galli's visual storytelling translates the firm's highly innovative approach, far from some bombastic contemporary tendencies but rather close to a how-to-think and how-to-do tailor-made attitude. In the end these photos underlines how Pibamarmi belongs to a certain artisanal Italian tradition, linked to a network of post-industrial authors able to mix an ancient material sensibility, a totally original craftsmanship and the most advanced production technologies.